World Languages Fair (WLF)
---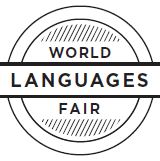 The Open Language Resource Center will hold the next World Languages Fair (WLF) on the KU campus in Spring 2024.  This free event will provide an opportunity for middle- and high-school students to attend mini-lessons in a range of languages, presentations on target cultures, and discussions of how intercultural competence can enhance different fields of study.  There will also be an Information Fair over the lunch hour to provide an opportunity to speak with representatives of local colleges and universities about their language programs, scholarships and study abroad opportunities.  All registered attendees will receive a free lunch and the opportunity to win prizes. 
School registration is now open!
Register your school to attend WLF 2024.  
The registration deadline is 5pm on February 1st 2024. 
Call for Proposals is now open! 
Proposals to present at the WLF are welcome from any post-secondary institution.  Past presenters have included faculty from Benedictine College, Johnson County Community College, Fort Hays State University, Kansas State University, Missouri State University, Pittsburg State University, the University of Kansas, and Wichita State University. 

Please submit your proposal to present at WLF no later than 5pm on February 1, 2024.
---
2022 WLF Logistics (Archive)